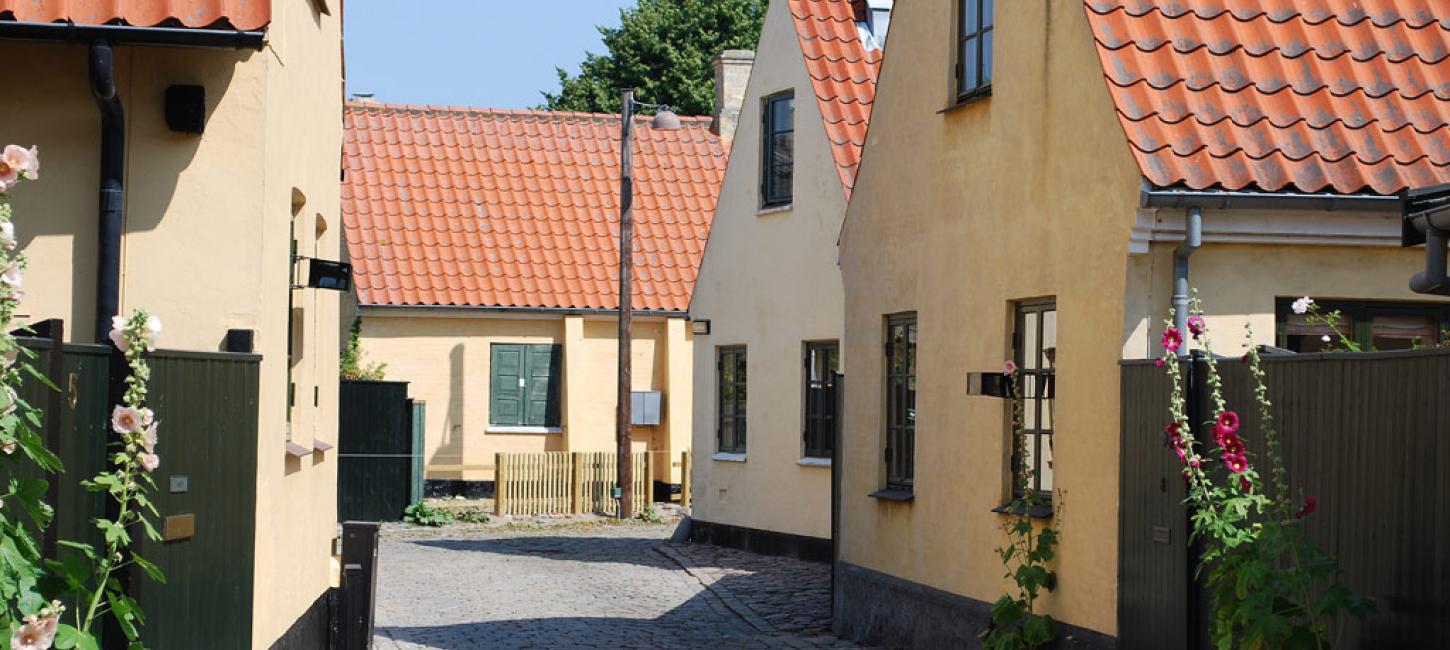 Dragør - The Old Town
With its narrow streets and low houses from the 18th and 19th centuries, the town center is one of the best preserved cities in Denmark.
The Old Town has 76 listed properties as well as 5 on the harbor, which is the largest concentration of listed properties in a small town in Denmark.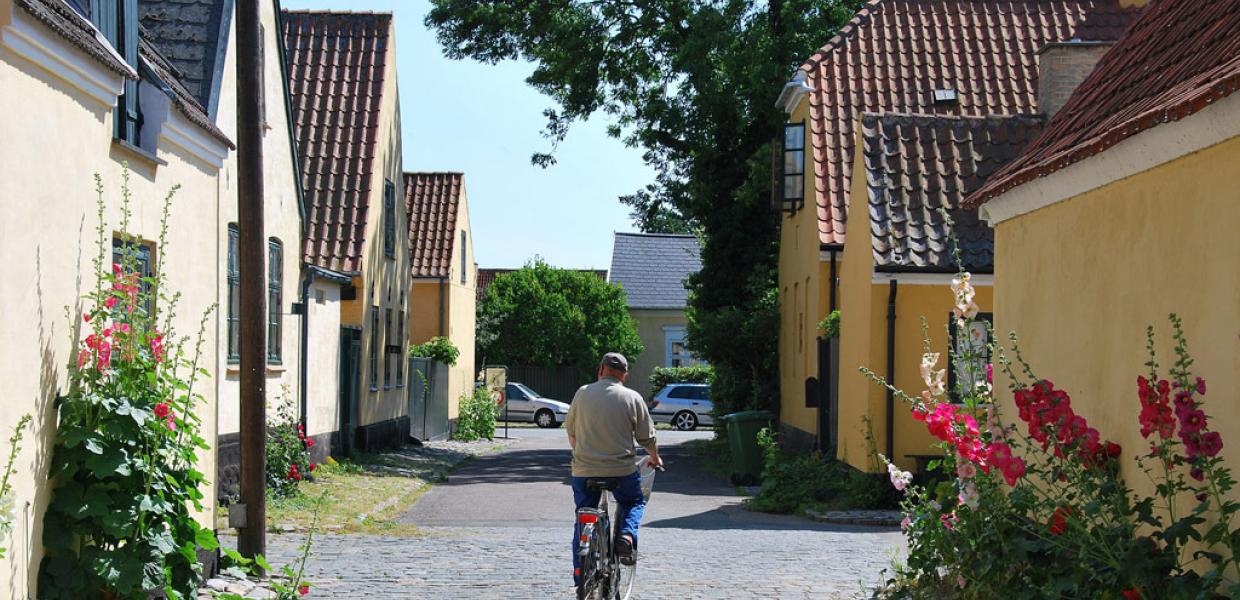 Characteristic for a Dragør house is a black-tiered pedestal, water-scoured and whitewashed exterior walls finished with white cornices. The red roof has upscaling and whitewashed smoking. The windows are broken and oil-painted. The style is simple and punchy.
The old part of town
In 1611 there were 26 houses in Dragør, in 1677 another 27 and around 1700 the town consisted of 135 families. The building custom in the city can be divided into three periods - the three periods of prosperity - 1770, 1830 and 1890.
Major fires in 1842 and 1852, when a total of 36 houses were burned, provided extensive urban renewal. 13 'skipper houses' stand out by their beautiful proportions: Several are listed by builder J. H. Blichmann.
The painters Eckersberg and Julius Exner visited Dragør several times and found motifs for a number of pictures here.
"Kikkenborge" and Dogs Holes
Join us for the small view towers - or gazebos - on the roofs of the old houses. And hear about other delights of the city. 
Video is in Danish.
More to discover in Dragør