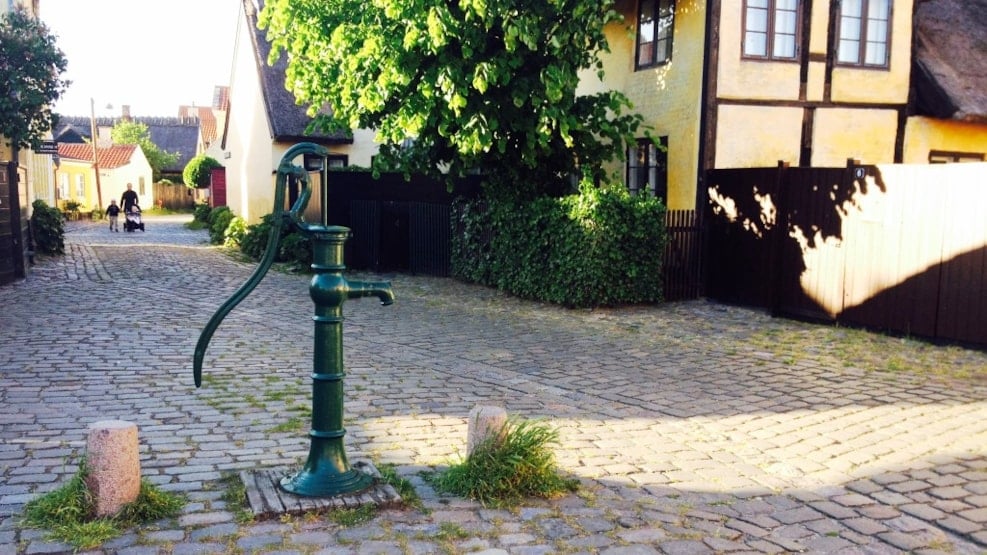 Jens Eyberts Square
Jens Eyberts Square is perhaps the most picturesque square in the old town.
The site is named after skipper Jens Eybertsen, who lived 1756-1811. He owned number 6 on the square, which is a characteristic house from the mid-18th century. One of his living rooms with contents has been transferred to the Dragør Museum. Jens Eyberts Plads number 3 is also from the same period.
The well in the middle of the square was well up in the 18th century, the city's only public well.
The outhouse along the square formerly housed a cowshed.