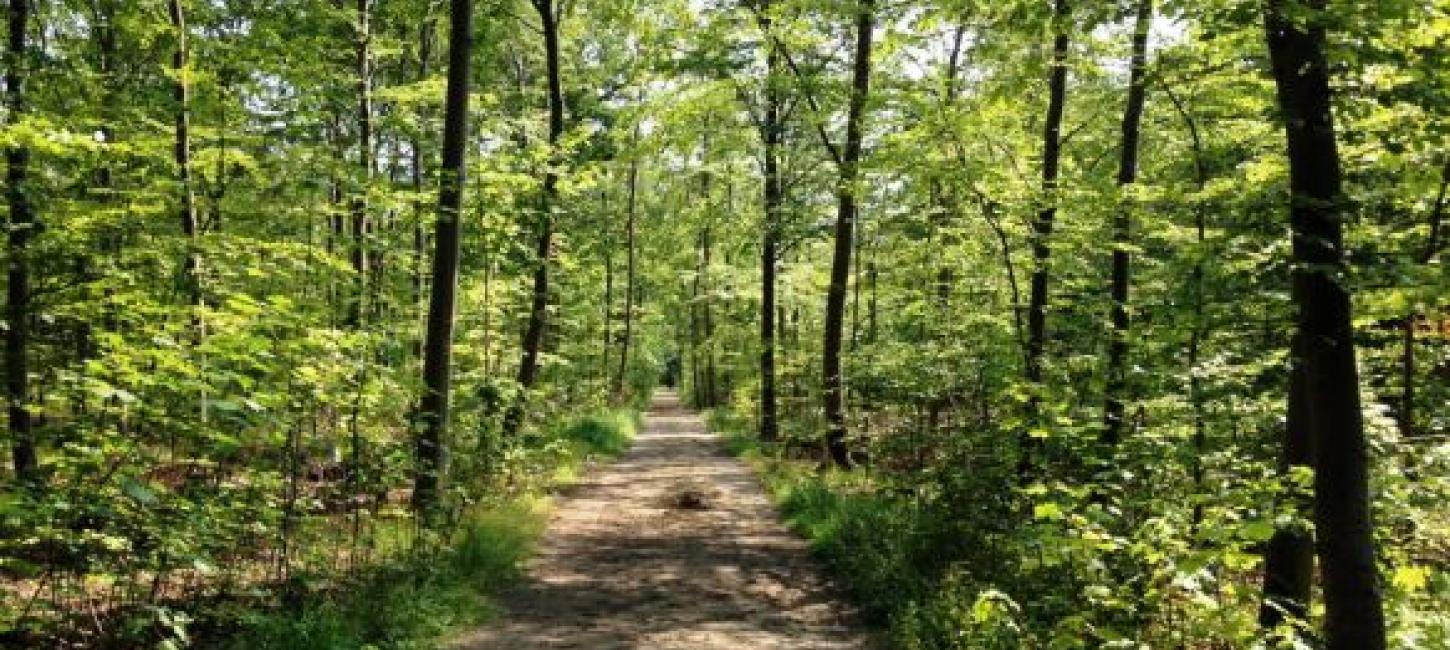 Nature Park Amager
Here you can read about the experiences awaiting you in the Dragør part of Nature Park Amager
The Nature Park between the Two Towers – From the Tower of Copenhagen City Hall to the Pilot Tower of Dragør
Just south of Dragør Harbor Nature Park Amager opens up with protected beach meadows.
From this point you have great opportunities for biking and hiking close to the coast, all the way to Copenhagen. The park covers a large area of protected land and offers spectacular nature with an outstanding coastline. Here you can spend the night under the stars in shelters and in tents on campsites. Camp fire sites are available. For camping, booking in advance is necessary at www.udinaturen.dk
Walk The Amarmino – the hiking trail through Nature Park Amager
Amarminoen is a 24 km long scenic hiking trail. You can start from Dragør in the south and walk to DR Byen in the north. Here you can take the metro to Copenhagen City. Or go the other way round! Walking part of the trail is also possible. Just follow the green pictograms.
Kongelunden Fortress
On the southern tip of Amager stands Kongelunden Fortress offering a breathtaking view of Køge Bay and the skyline of Ørestaden – and of Dragør. The fortress was built during World War I to prevent enemy ships from attacking Copenhagen. Today the fortress is a center for outdoor activities. Read more at www.kongelundsfortet.dk
Kongelunden - the King's Wood
The wood is famous for its rich wildlife. Pheasants were raised here until 1929 – and they are still here. You are free to walk the dog, to bike and ride on horseback in Kongelunden.
There are picnic sites in several places.
Øresund on the Nature Canon
The sound of Øresund is designated as one of the most precious natural areas of Denmark. You can bathe almost everywhere on Dragør's 13 km long coastline, and all kinds of maritime activities such as sailing, angling, diving and kite surfing take place along Øresund.
'Sydvestpynten'
Magnificent views and unique bird life
The south-west point lies south of the forest 'Kongelunden', at the end of Kalvebodvej, and contains, among other things, the bird sanctuary Kofoed's meadows. From Kongelunden Fortress at the southwest corner, you have a fantastic view of both Kofoed's meadows and 'Aflandshage' - Amager's southernmost point - to which there is no access, as it is a military area. You can also get quite close to the birds in the Bird Tower by the Pheasant Path, which is east of the Aflandshage.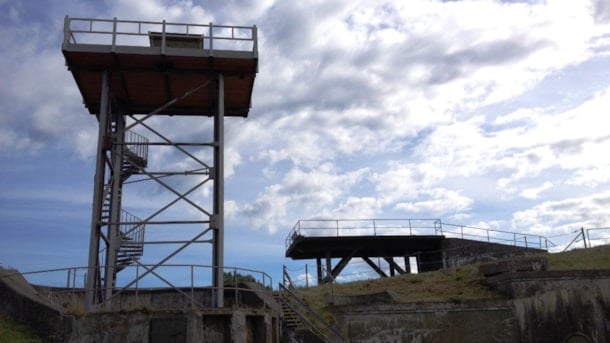 Annette Nyvang
Photo: VisitDragør
King Forest Fort (Kongelundsfortet)
From Kongelund Fortress, there have been scouting for enemy warships for almost 70 years. Now everyone has access to the magnificent view of Køge Bay.
The Kongelund Fortress, part of the fortificatio...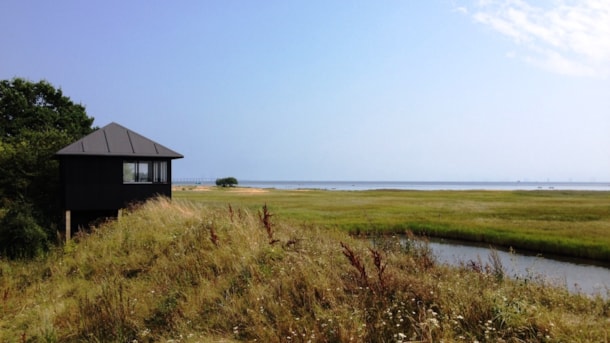 Annette Nyvang
Photo: VisitDragør
Bird Tower
From the bird tower at Fasanstien you can get as close to Amager's southern tip, Aflandshage as possible - Aflandshage a military installation, and the tower was built on an old shooting range. Afland...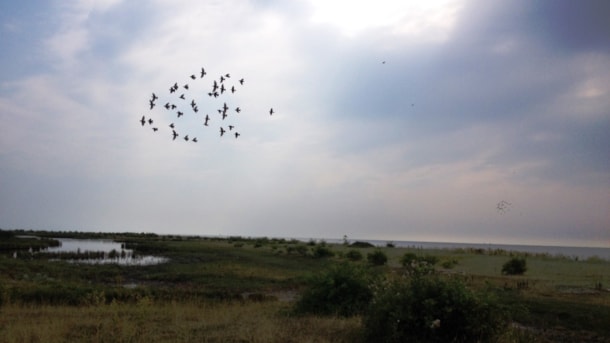 Annette Nyvang
Photo: VisitDragør
Kofoeds Meadows
Kofoed's Meadows are part of the Amager Wildlife Sanctuary, which also consists of Kalvebod Common, Aflandshage and the territorial sea from Sjællandsbroen to Dragør. Amager Wildlife Reserve is specia...
'Kongelunden' - Kings Forest
The forest can be experienced on foot, on horseback and by bicycle
The Kings Forest Kongelunden, which today is approximately 2 square kilometers in size, was planted at the beginning of the 19th century when firewood was in short supply. It consists mostly of oak trees, which gives way to a lush undergrowth of different types of shrubs and good protection of wildlife.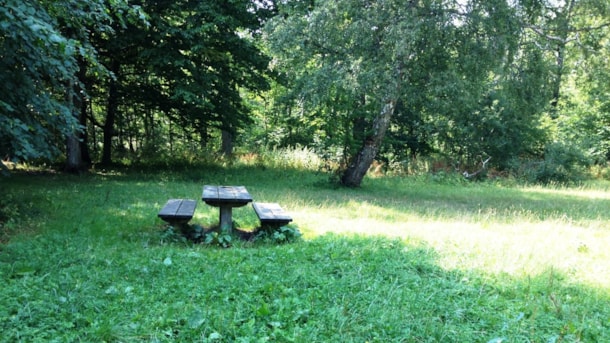 Annette Nyvang
Photo: VisitDragør
Kings Forest Amager
Kongelunden is a popular excursion destination at Amager: Here you can bike, ride, spend the night, walk the dog - and people with disabilities also have good opportunities to get around. There are al...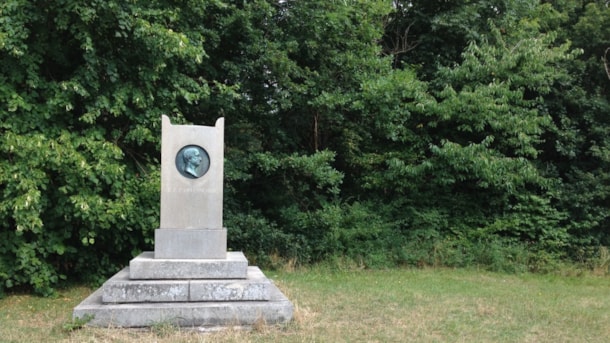 Annette Nyvang
Photo: VisitDragør
Løvenskjold's memorial stone
Court hunter Løvenskjold was the man who created Europe's first wild pheasant in Kings Forest "Kongelunden" in 1840.
In traditional pheasant farms were pheasant chicks hatched during turkeys in capti...
More experiences in the nature park
Amager Nature park by bike
The perfect way to experience Amager Nature Park is by cycling. Bike Route 80 takes you through the nature park in the Dragør section. One of the little gems you pass right by is the bird tower west of Søvang.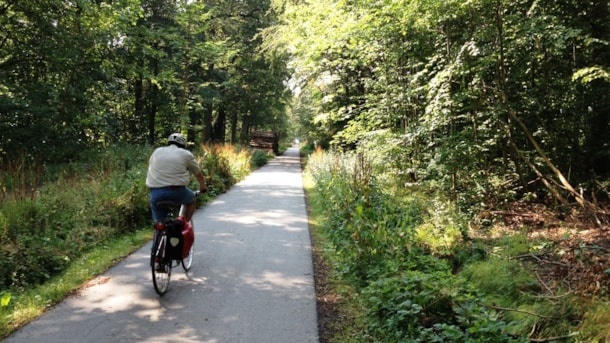 Annette Nyvang
Photo: VisitDragør
Bicycle Route 80
Bicycle Route 80 is a regional cycling route that runs throughout Amager. You can start your trip either at Amager Strand or at Islands Brygge.
If you start at Amager Strand, the route goes over th...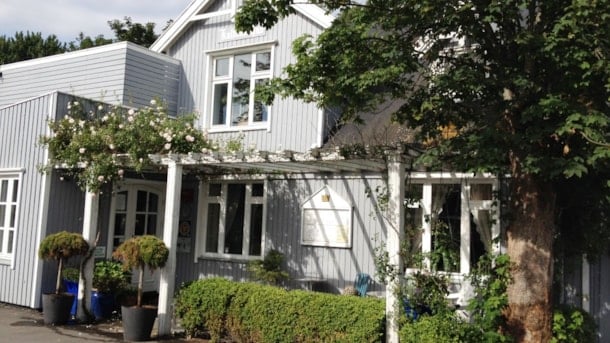 Annette Nyvang
Photo: VisitDragør
Kings Forest Inn
Inn and restaurant with high food standards.
We are a restaurant and inn with proud food traditions. Quality and freshness are some of the key values and we always strive to give our guests a dining ...
More to discover in Dragør