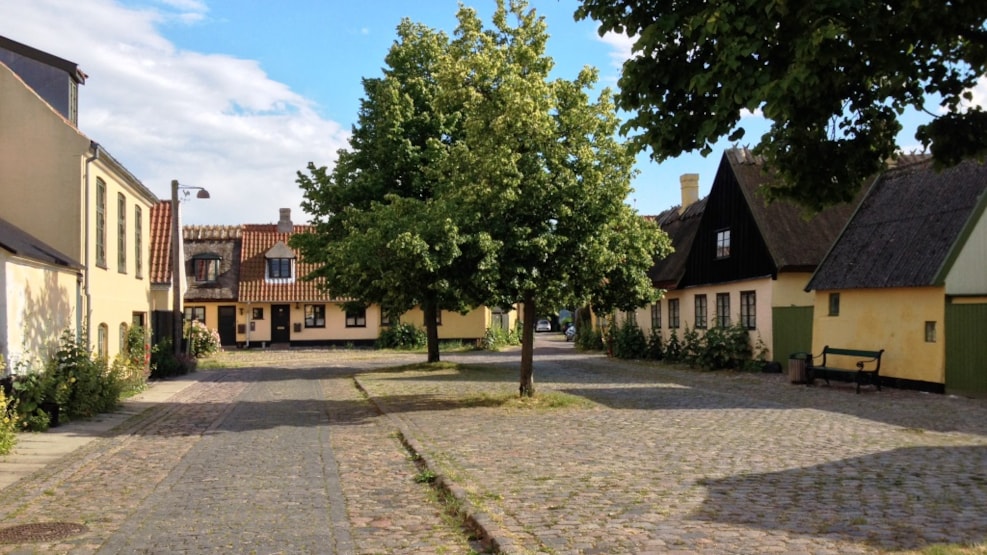 The Bailiff's Square
The Bailiff's Square (Fogdens Plads) has its name after the penultimate bailiff in Dragør - Isbrandt P. Schmidt - who worked 1870-1901 and lived in the house on Fogden's place 7.
The square was once a humid area that could be flooded when storms pushed the water from the Baltic Sea into the Belt. Thus, it was not an attractive area and it was especially poor people, sailors who settled here. Especially along the east side of the square.
Isbrandt had a share in several of the city's ships - the town bailiff was always chosen among the city's skippers in the 18th and 19th centuries.
Originally, Dragør was subject to the special administration of Store Magleby, where a scout was the supreme authority, but eventually the port city was allowed to elect its own bailiff.
One of the tasks of the city bailiff was to organize the corps of night watchmen, who in Isbrandt Schmidt's time met in his home on the square before going round in town. The watchmen made clear with the words 'We are all here', but if one of them was absent, it might sound: 'We are all here but Pitter is missing!'.
A ring in the wall for number 7 was here where you could tether your horse when you had an errand with the bailiff.