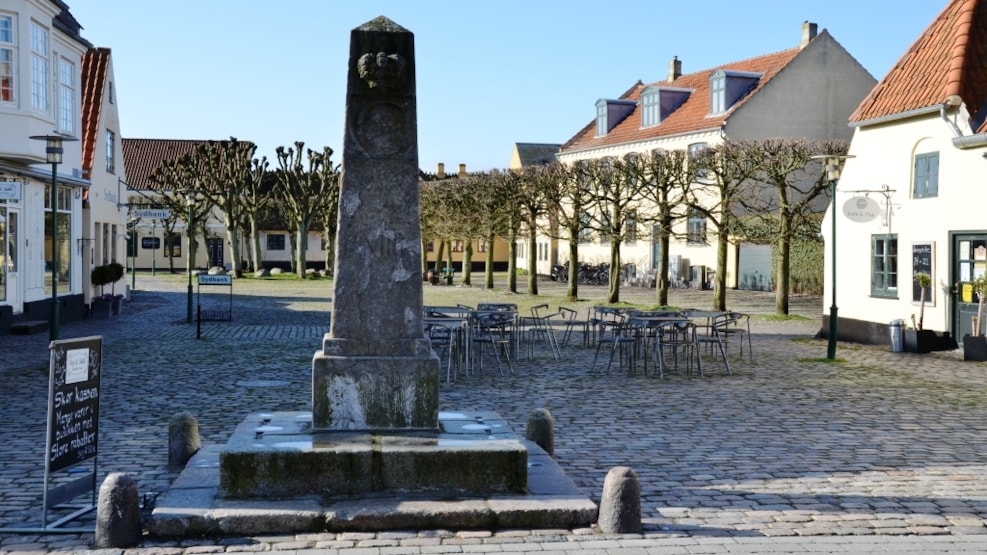 Kings Street
Kings Street (Kongevejen), which today is the most important commercial street in Dragør, and the main artery of the old town, was paved in 1790.
Here is an old milestone with Christian VII's monogram. It proclaims that there is 1.5 miles to Copenhagen - it was there at least when it was set up in 1789.
Kongevejen 11 - which today houses a goldsmith's shop - is the old commander's residence. It has served as Customs Manager and Pilot Inspector housing: On the facade you can still see The Arms of Denmark in relief.
The small square in front of Irma is called Neels Square (Torv) after the first known owner of the farm, which until 1960 was where Irma is now.
Neel was probably born in the Netherlands and came to Amager as a little girl - in 1574, as a widow, she transferred the farm to her son-in-law. She and her family sat on both farms in Dragør for several generations - and thus became very present representatives of the Dutch government in Store Magleby, to which the citizens of Dragør were subject to for hundreds of years.