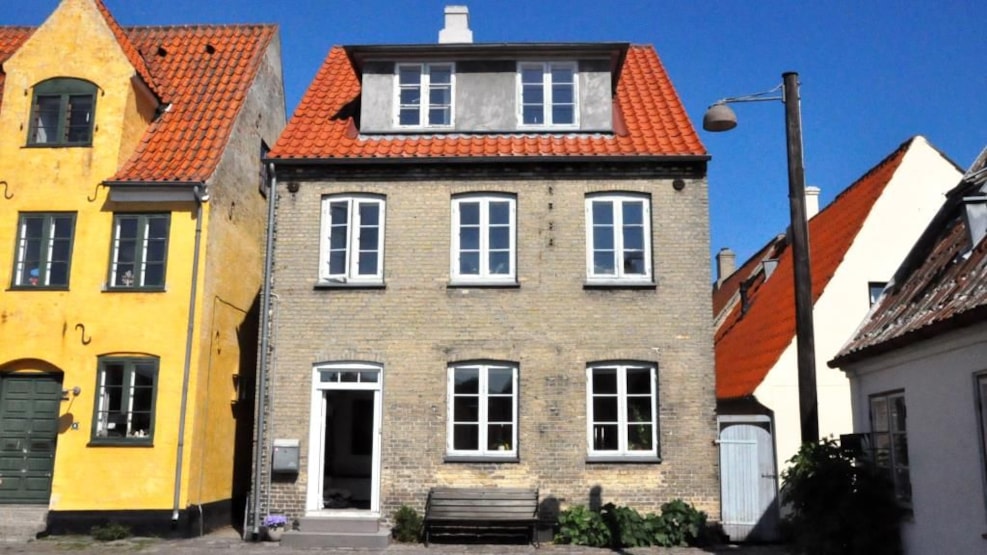 Strandstræde 10
In Time Travel, the main character Sofie lives in Strandstræde 10.
Strandstræde is one of the oldest street courses in the city, which means that its origins must be traced back to the 17th century.
Historical review
In 1942, on the corner of Strandstræde and Deventergade - next to no. 2 - 220 small silver coins were found from a number of northern German cities. They were struck in the 1300s or 1400s and were a salute from the herring market era, where the Hanseatic merchants come to Dragør every year to shop.
The building along the east side of Strandstræde is thus very old, whereas the houses at the south-west end date from the first decades of the 18th century.
On the grounds of what is today No. 33a, some human skeletons were found in the early 1940s in the excavation of a shelter. It was assumed that these were Swedish soldiers, who were expelled from Amager in October 1658, and who, by this route, sought to reach their vessels off the port of Dragør.
Strandstræde has not been a wealthy district. The residents of the houses have mainly been feeding themselves as sailors, and many of the residents have been from Skåne in Sweden.
In number 10, in the middle of the 18th century, Truid Pedersen, who was from Skåne, lived with his second wife, Anne Pedersdatter.
In the late 1780s, mate Jan Hansen Broder moved to No. 10. He died in 1827, and his widow lived in 1834 for rent in Strandgade 9, where she made money from weaving. Last year she spent at the city's poor house.
Once in the 1820s, the house was acquired by skipper Hans Jansen Hein, who eventually bought other houses around here.
In 1865 after Hans' death it was taken over by his son, grocer Niels Hansen Hein, who in 1879 erected here a new property with grocery business.
Source: Dragør Local Archive