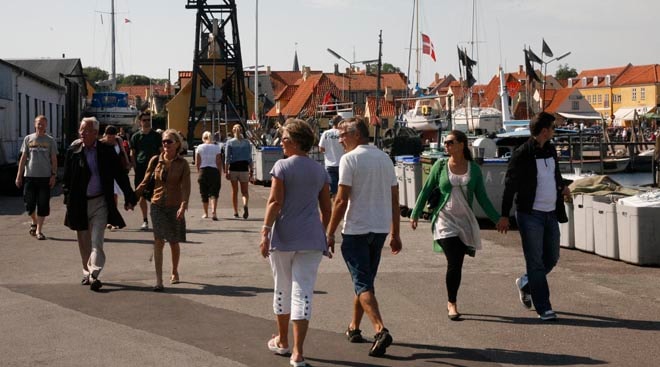 A day-trip to Dragør
There is a very intimate and friendly feel to Dragør. If you feel peckish, there are several good restaurants and eateries to chose from here.

At the local museums located in the harbour area and in two large farm houses you can learn more about the special history and traditions, and in Summer many of the locals dress up in regional costumes and relive the past. 
In the main street you will find small shops with gift items and art galleries, and down at the harbour you can enjoy nice sea views from the many excellent restaurants and cafés on the waterfront.

During the Summer local festivals of art, food and music are held, as well as markets. The website www.visitdragor.com has updated information on these events.

The history
Dragør and the neighbouring village St. Magleby were founded by Dutch settlers who were invited by the King at the time to grow vegetables for the Court.

Fishing of particularly heerings has also played an important role in the history of the place. The settlement remains, and you can experience a very special atmosphere, narrow cobbled streets, and small colourful thatched houses. 
Transport
Dragør is Bus 250S runs from Copenhagen City and bus 35 from the airport.

You can also hire a bicycle and bike through the Amager Common (Fælled), the Kongelunden wood, and along the coast.