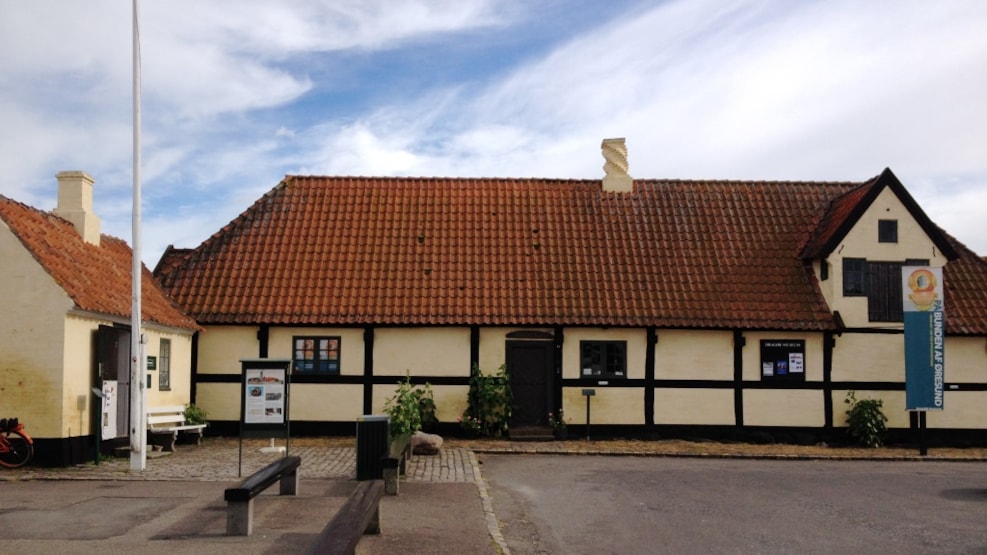 Dragør Museum
Right in the middle of Dragør Harbor you will find Dragør Museum in one of Dragør's oldest houses from 1753. The museum is beautifully renovated and equipped with the most modern information technology. Immerse yourself in the exciting stories of life at sea and life at home in one of Denmark's most important shipping towns in the 17- and 1800s. Who can catch the most herring fish on our touch screen about Dragør in the Middle Ages or navigate a merchant ship on the vast and dangerous oceans?
But the museum is so much more than our new touch screens. Visitors can admire the paintings of the prominent local painters who captured the spirit of the old shipping town. One exhibition is devoted to Johan Blichmann, the master builder who, in the 1700s, created the rather impressive houses among the idyllic little homes of Dragør Old Town. Experience life as it was lived in the authentic skipper rooms preserved from some of the oldest Dragør houses.
And there is more to explore…
On the first floor of the museum thematic exhibitions such as "Dragør – The Skipper Town", "Home Life" and "Dragør at War" unfold the centuries-old history of maritime Dragør through exciting and unique artefacts. Two beautiful paintings by C.W Eckersberg, the father of the Danish Golden Age of Painting, depict Dragør Old Harbor in the 1830s, and modern Amager is epitomized in Peter Carlsen's portrait of its unique local identity with traces of the Dutch immigration in 1521.