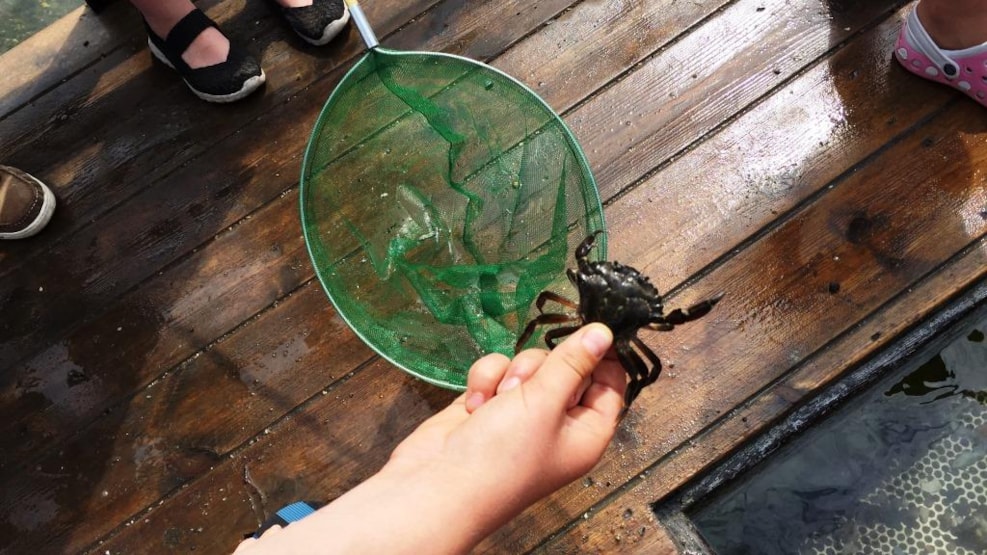 Crab Bridge
It is a nice pastime to catch crabs - with a little bait they are quick to bite on in Dragør harbor.
You will find the crab bridge in the middle of Dragør's old harbor - right next to Dragør Smokeri and Dragør Sailing Sports Store.
Here, bait is laid out for the crabs, who are usually willing to go to the trap. Or bring your own small sausage sausage.
With a fishing net and a bucket it is possible to catch the crabs - bucket, nets and crab fishing rod can be purchased from Dragør Turistråd.
Also, try to catch crabs from the small raft that is moored next to the crab bridge.