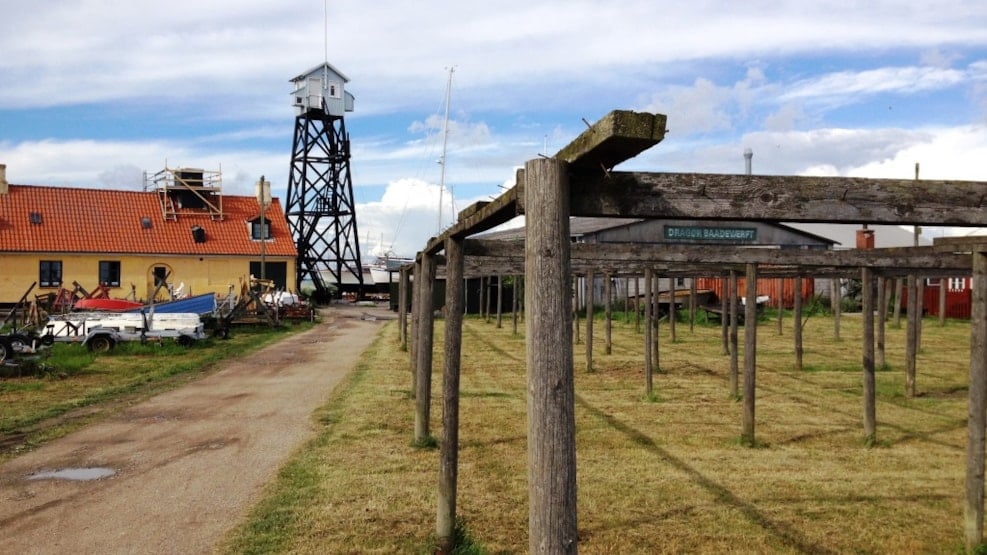 Pilot Tower
The Pilot Tower is located east of the old pilot station and, with just under 16 meters in height, is the tallest building on the harbor.
The tower was built because Dragør Fort, built 1910-1915, blocked the pilots' free view of the Belt.
It no longer has any practical significance and has today instead become a landmark for the city.
There is usually no access to the Pilot Tower.