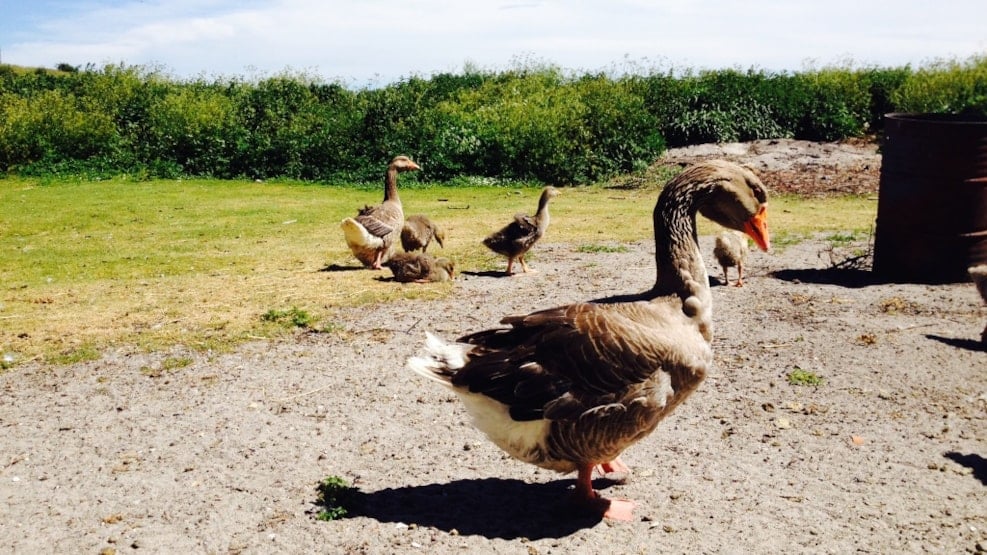 Goose Republic
For centuries, people in Dragør have kept geese. Originally, they had them in their home, where they would live for example under a bench in the living room.
Then they were let out in the morning - in several gates in the old town you can see a small goose hatchet in one corner of the gate.
Later, a small "town" was established with houses for the geese. It was initially at the end of Zytfensgade, where there is now parking. Dragør was famous for its many geese in the streets.
At the construction of the ferry port around 1960, the geese had to be moved because it would be too dangerous if they had to cross the ferry area on their way to the beach meadows.
An area south of the town was made available by the municipality. Here two goose raising associations - Dragør Poultry Farmers Association and The Bridge - have built a town with goose houses.
This town is called the Goose Republic by the locals.
Geese and other poultry make up the population of the Goose Republic south of the old town. Most animals roam around freely, and you are welcome to visit the Republic. Remember to pay attention to the animals.
There is a small parking lot next to the Goose Republic.