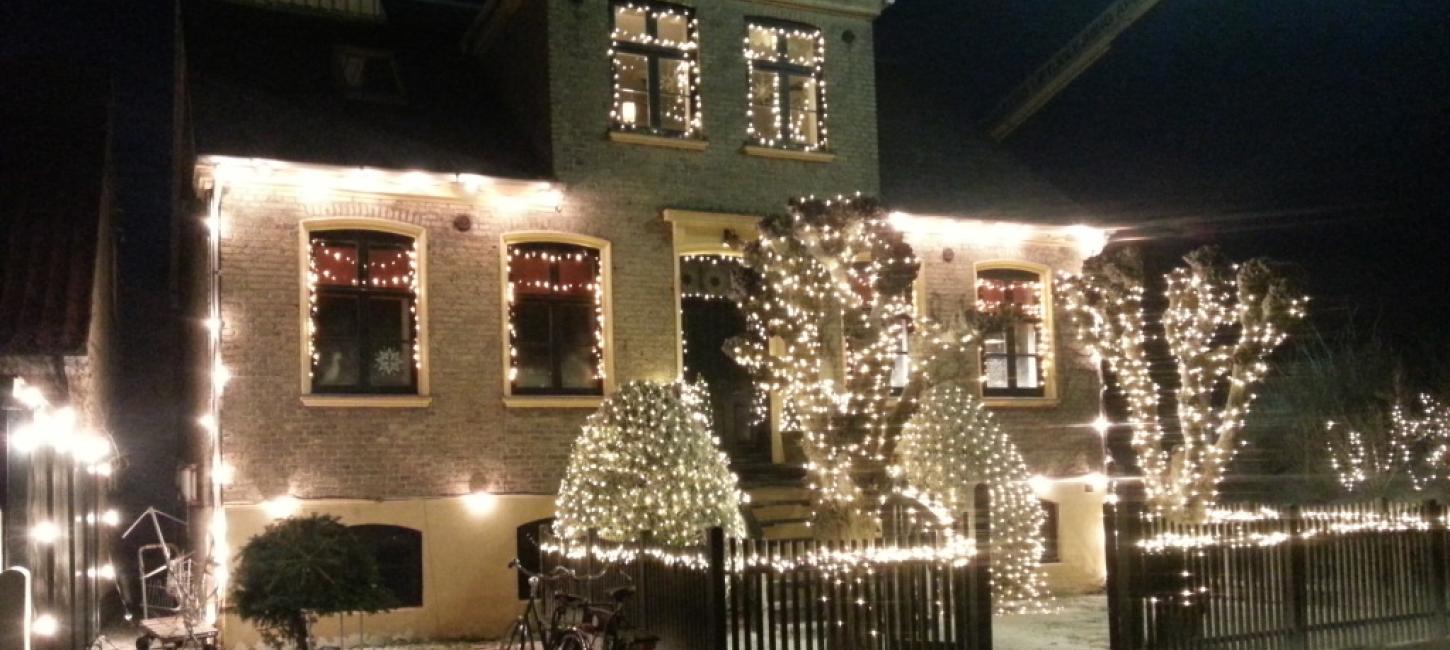 Here the movie The Time Travel is recorded
In DR's Christmas Calendar 'The Time Travel', which was shown in December 2014, the main character is the 13-year-old science nerd Sofie. Her biggest wish is for her parents, who have been divorced since last Christmas, to reunite so they can celebrate Christmas as a family.
Sofie is going to travel in time using one of her grandfather's inventions, and she travels back to her parents' youth in 1984, where she wants to make sure her parents do not break apart.
The mysterious boy Dixie shows up and together they take on the fight against a group of secret agents whose job is to prevent time travel.
However, things are going terribly wrong, and Sofie will also have to travel to the future to correct the problems she has created.
Most of the Christmas Calendar is recorded in Dragør, and you will be able to find more houses from the calendar in the city.
Sophie's mother lives in Strandstræde 10, it was also here that the whole family lived before her parents divorced.
Her grandmother and grandfather live in Nørregade 10. This is where Sophie's grandfather has an inventive workshop in the Christmas Calendar. Here, Sophie's father has moved into his old children's room. It is with Grandma and Grandpa that the family used to spend Christmas together.
Dixie is the new mysterious boy in Sophie's class. One night, Sofie follows him and discovers he lives with his family in a shed. It is in fact located in Kapselstræde in The Shed Town by the harbor - inside the shed stands completely as in the Christmas Calendar.
In the 22nd section, the Pilot Tower on the old harbor will also play a role in The Time Travel - here Sofie takes a dramatic 'jump' into the future.
And a lot of scenes take place at The Christmas Market in one of the city's central square, The Badstuevælen.
Below you can see the real sites and read a little about their real history.
If you want to find the houses on your own, you can download the Christmas app for free and use it as a guide.
Visit Dragoer © 2023
English