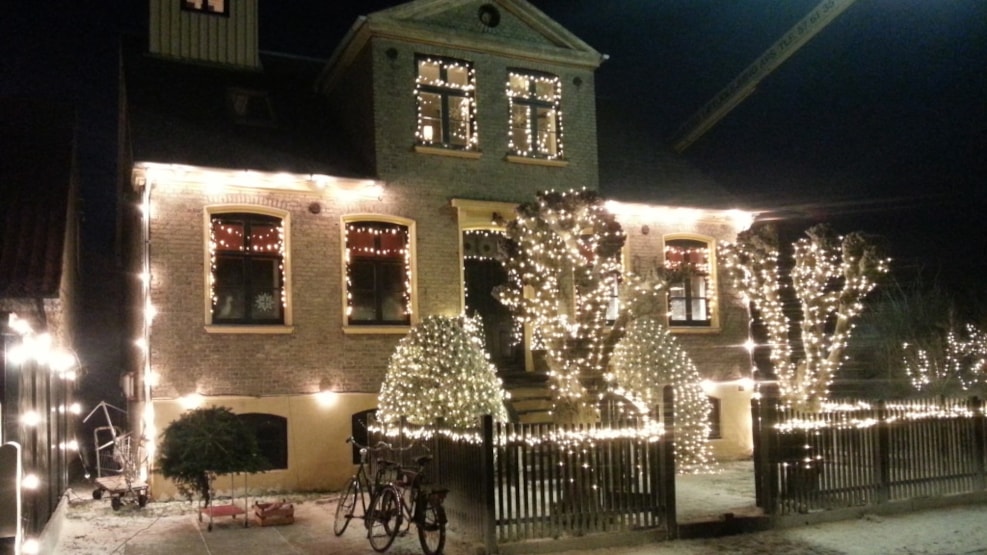 Nørregade 12
In Time travel, Sophie's grandfather and grandmother live in Nørregade 12.
The street - especially the north side - is very old. It probably has roots far down into the 1600s, and perhaps it is the original approach to the city when coming from the north - for example from Copenhagen.
With regard to the houses on the northern side, it is difficult to place the residents of the first decades of the 18th century at the right addresses, as the lineages - especially for houses 8, 10 and 12 - are cut off and new families settle.
Historical details
It looks as if the house was taken over around 1740 by shoemaker Jan Dirchsen Palm, who in 1730 had married the pilot daughter Grith Jan Mogensen. Their house was, in 1759, designated as a six-storey house.
There is not much to tell about him - he did not stand in the seam roll, so he must have been by his shoemaker reading. He died in 1772 and his wife 10 years later.
Their eldest son Jan died in 1759 on the frigate 'Møen's voyage to the West Indies. The youngest son, mate Palm Jansen Palm, lived in the house. In 1791 he was charged with illegally keeping school in his house and was fined 16 dollars.
After his death in 1799, his widow, Anna Pieter Præst, married in 1800 a sailor and widower Niels Jensen Diver from von Ostensgade. He became captain of a vessel sailing for the lime quarry at Saltholm, but he perished as early as 1801.
Anna then fell for a sailor Bendt Poulsen - a stranger - whom she married. However, also this third husband she survived. But before Bendt's death, his father, Poul Bendtsen, had moved into the house with his wife and some children, and father and son shared the house between themselves, so that matric numbers 27 and 28. Arose Anna Pieter Priest died in 1825.
Sailor Jan Pieter Juncker the elder had already moved into a part of the house, which he completely took over in 1832, after Poul Bendtsen's death as well. After that, Nørregade 12 again had only one owner.
The Juncker family lived here in a part of the 19th century - in 1850 represented by sailor Jan Pietersen Juncker and wife Bodil Hansdatter as well as their daughter-in-law and granddaughter.
A grandson, Marchen Peter Jansen Juncker took over with his spouse, master Bertel Jansen Jans, later the house, who passed on to their son Peter Bertel Jansen. His daughter was married to Ravn, and his family still lives in the house.
Source: Dragør Local Archive