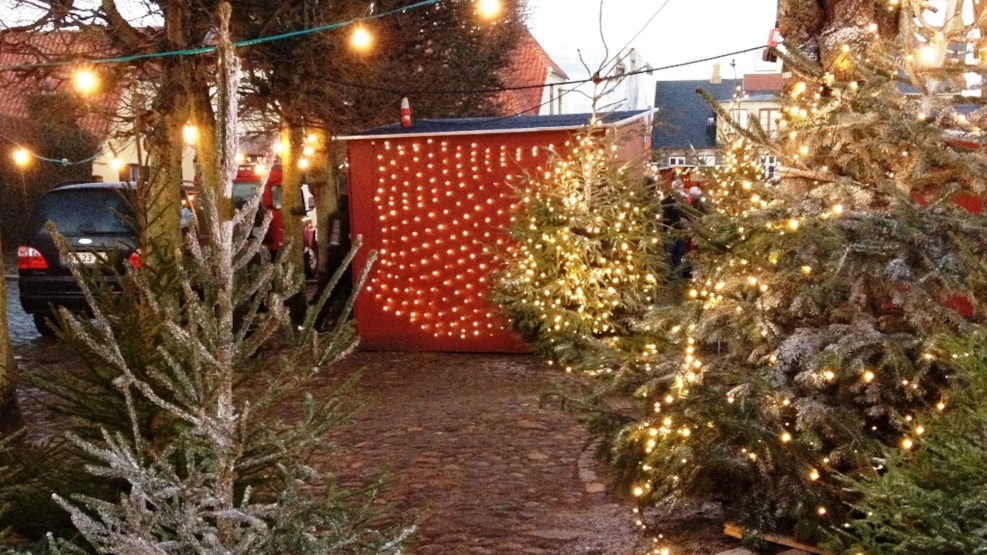 Badstuevælen Square
In DR's Christmas calendar The time travel from 2014 there is a Christmas market on Badstuevælen - and since then Dragør has held an identical Christmas market on the weekends up to Christmas.
The square Badstuevælen has its somewhat irregular shape because it has been the city's clay grave where the residents brought clay to the clay-clad houses. It served as a clay tomb for well into the 19th century. The word 'væl' is an old Dutch word for a watering hole.
The circle with boulders in one corner of the square is not an old landmark, but was established by the association 'Dragørs Fremme' in 1920.
The houses in numbers 8 and 12 are built in the 1790s by builder J.H. Blichmann, who is also build Dragør Inn.