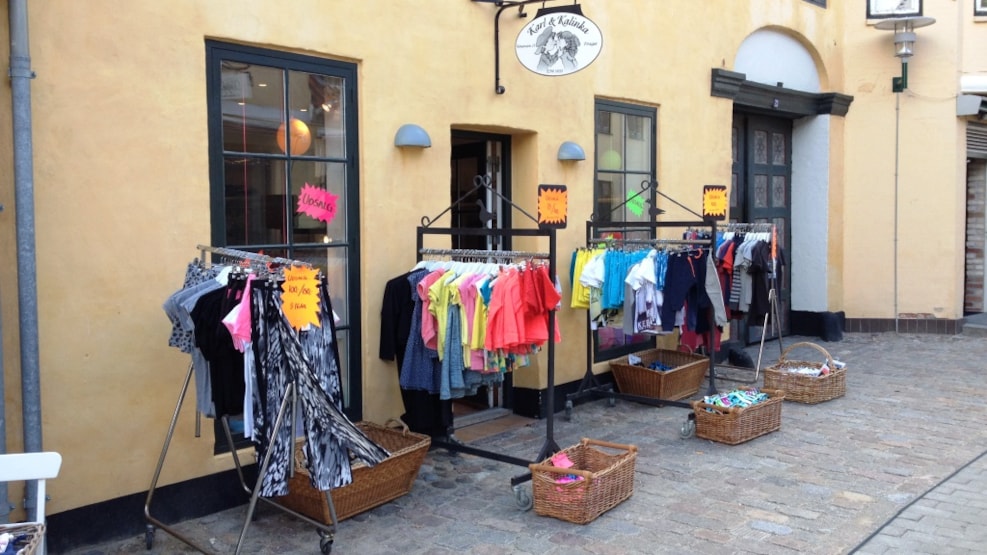 Karl & Kalinka Children's Clothing Store
In a beautiful old 18th-century property, the children's clothing store Karl & Kalinka has been located since 2000.
Here's a little for every taste and purse - as we have a great selection of different brands. We have clothes and shoes for kids of all ages - from babies to teens - in a completely separate ward for the big 8-16 year old.
Nice atmosphere and playroom
We want to have a shop with a good and cozy atmosphere, where it is nice to be for both children and parents. We therefore have a small playroom for the children.