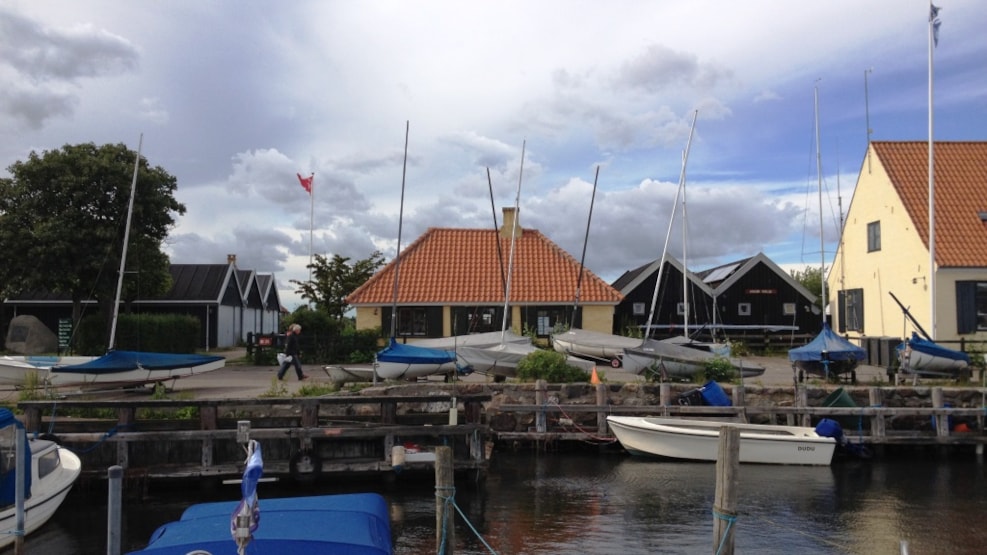 Cholera Building
The first house at the beginning of the Northern Mole is called the Kolera Building. It was built by the naval state during the English War 1807-1814 to use the roflotile stationed here.
Further afield, between the Quarantine House and the Pakhuset, a memorial stone is seen for the battle of the roflotilla on October 20, 1808 - on that day 12 cannon boats stationed in Dragør attacked the English liner Africa, which lay at a standstill between Malmö and Falsterbo. A breeze saved the big ship, but it was so destroyed that it never became a warship again.
There were dead and wounded on both sides, i.a. five Danish sailors died when the cannon, which is located on the Nordre Mole, exploded. Twenty-five of the fallen Danish sailors were buried in Store Magleby cemetery.
Over the years, the building has been used for cooking houses, quarantine houses and forging workshops. Today it is the clubhouse for kayaking and rowing club.