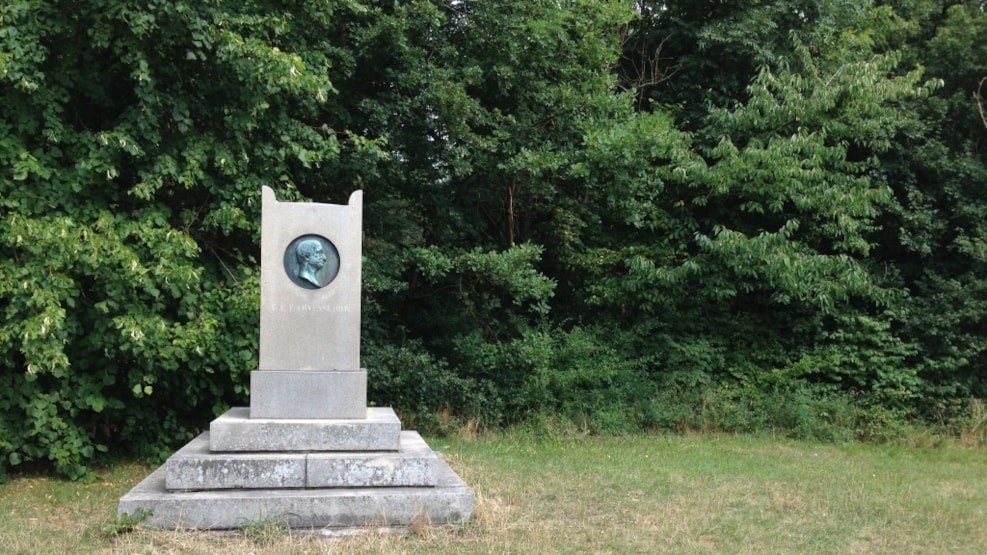 Løvenskjold's memorial stone
Court hunter Løvenskjold was the man who created Europe's first wild pheasant in Kings Forest "Kongelunden" in 1840.
In traditional pheasant farms were pheasant chicks hatched during turkeys in captivity. Løvenskjold exposed and fed 50 pheasants for a start, and soon found several nests around the forest.
Kongelunden has supplied the royal house and several large estates with many hundreds of pheasants annually. The pheasant was closed down in 1929, but there are still pheasants in Kongelunden.
You find the memorial stone next to Skovvej - at the crossroads in the middle of the forest.