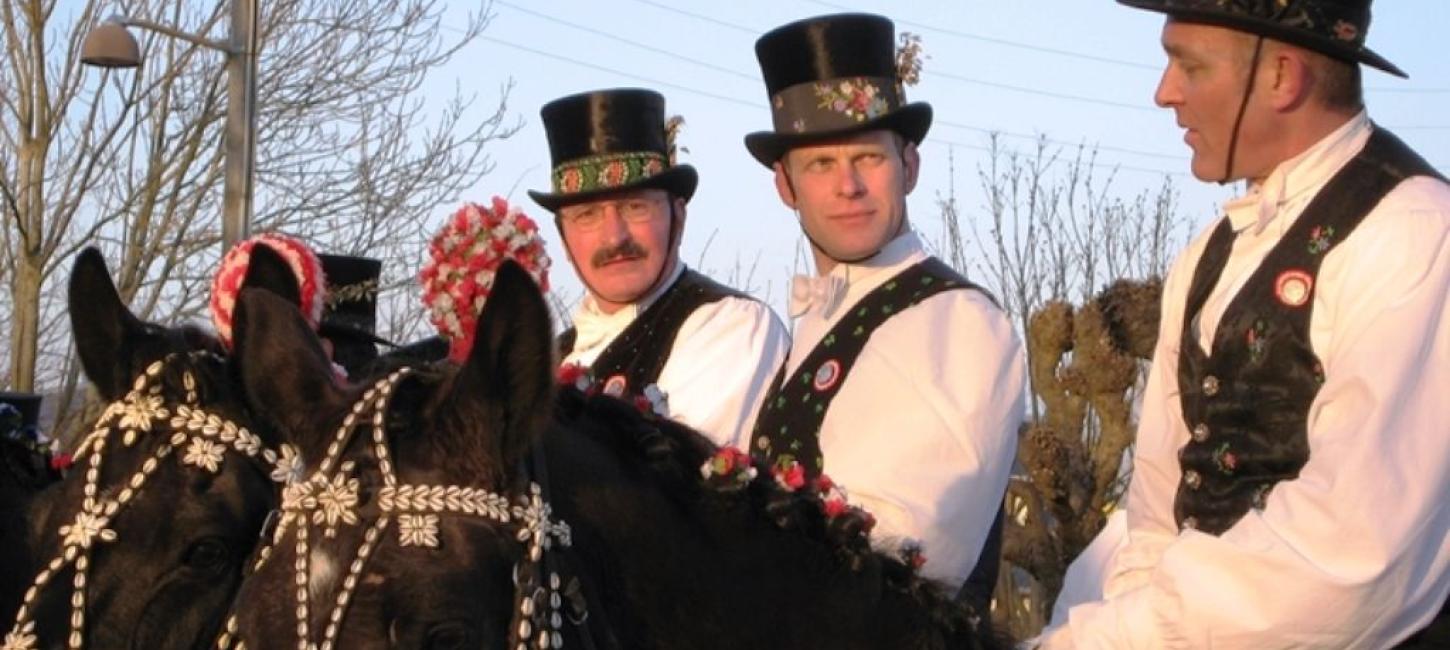 Store Magleby Shrovetide Feast
Nowhere else in Denmark do they stick to the old Shrovetide traditions and rituals like in Store Magleby (and in Dragør for that matter).
Every Shrovetide Monday, 25-30 male riders meet wearing high hats, white shirts and embroidered black vests in Store Magleby. The horses are adorned with harnesses with small white seashells, and with raised baton the riders in turn ride in a straight gallop under a decorated barrel to give it a proper blow - as their ancestors have done for several generations. It's an amazing scenery.
When the last barrel stave is knocked down, the lucky man is awarded the title of Barrel King of the Year. After that, riders ride to the Amager Museum, where the winner is cheered with a toast of hot rum punch and a song.
During the 19th century the Shrovetide Riding Parade took its present form with fixed rules for dressing, decorating the horse and the Knocking Down the Barrell with the finely decorated batons. Originally a live cat was placed inside the barrel suspended between two posts. In turn, the riders rode under the barrel and hit it….
Other traditional customs going back the Dutch immigrants in Amager in the 16th century have not survived - understandably. One game consisted of hanging a live goose head down and with its neck smeared in soap, so it was perfectly smooth. The trick was - on horseback - to pull its head off. The rider who tore off the head of the goose became Goose King.
In addition, egg dances were danced. Here, the dancer - always a man - had to get an egg, placed in a beaker in a small pile of sand on the floor, out of the beaker without its being damaged - and get the egg back again.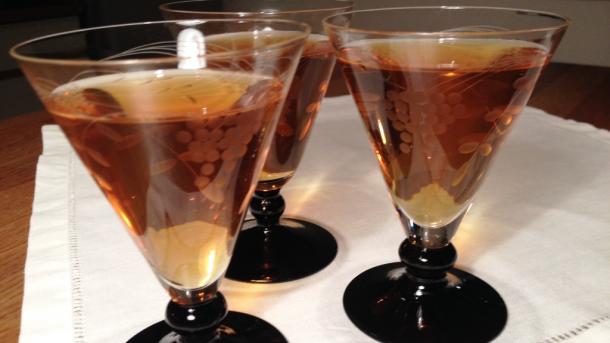 Rum Punch at Shrovetide Feast
When the Shrovetide riders ride around on visits, all participants are offered hot rum punch by the hosts before the Knocking Down the Barrel in the afternoon.