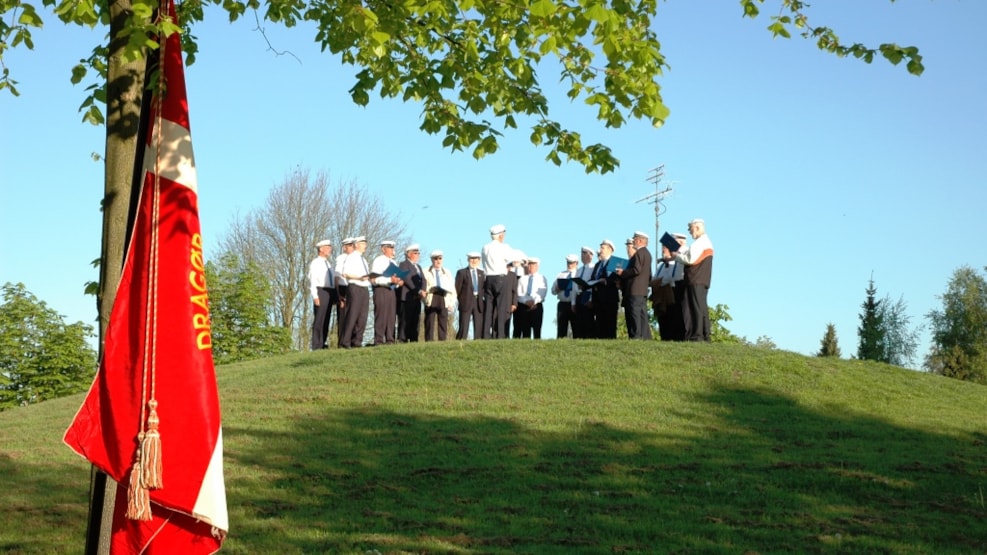 Whitsun
Dragør Sangforening is Denmark's second oldest male choir. The choir began back in 1867.
Every year on Pentecost Sunday morning the choir sings in two places: at Blushøj in Dragør Anlæg (Town Park) and in The Main Square, Badstuevælen, in Dragør Old Town.
After the choir has sung in the square, you can enjoy breakfast here.
Blushøj. At 7 am.