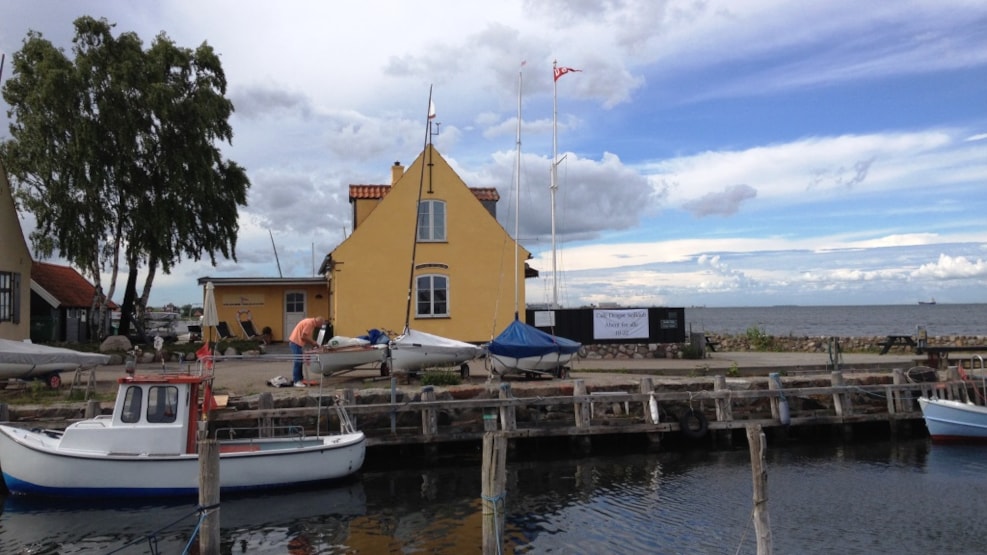 Warehouse on North Pier
The warehouse was erected in 1863 by shipowner C.C. Jans and was used as a warehouse from the beginning. Later it was also used as a material trade.
The house was for many years called Greisens Pakhus, probably because the pilot Christian Greisen owned the house from the early 1900s to 1949.
In 1949 Dragør Sejlklub bought the building. On that occasion, the building got its current look and it got an extension at the west end.
The house continues to serve as a clubhouse for Dragør Sejlklub.