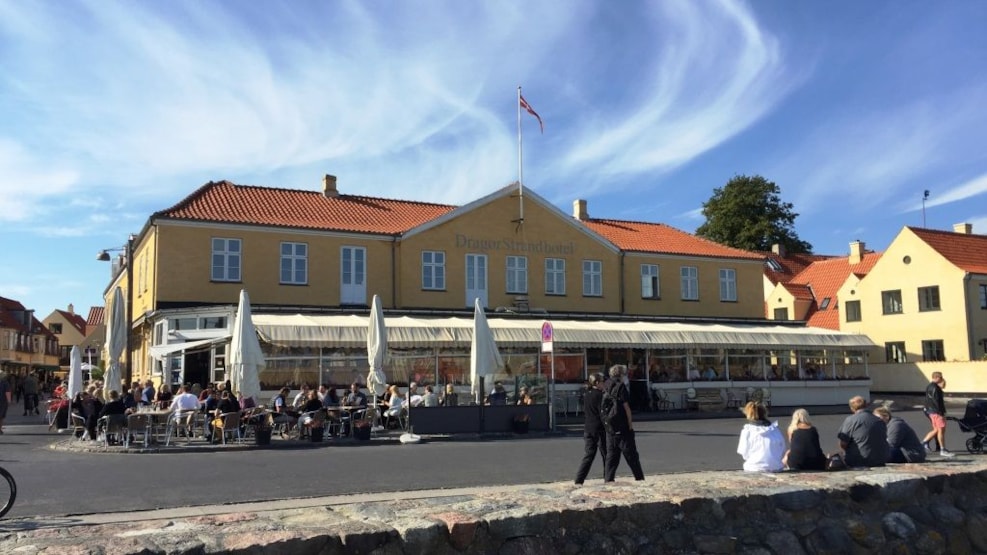 Strandhotellet (Beach Hotel)
Where Dragør Strandhotel is today, in the herring market era in the 16th century there was an inn, which was later called Gamle Kro (Old Inn).
It is one of the oldest pubs in Denmark, and from the mid-1600s it was run by Svend Hansen Gynge as a privileged inn with the right to produce beer and spirits itself. Svend Hansen was on good terms with Frederik III and arranged large swan hunts along the Amager coast for the court, and the inn was owned by the family for almost a century and a half.
When the railway Amagerbanen opened in 1907 and the tourists started to come to Dragør, the inn changed its name to Dragør Strandhotel. The present main building was erected in 1845, and some refurbishment has taken place since.
Today there are both restaurant, cafe and hotel apartments in the building.