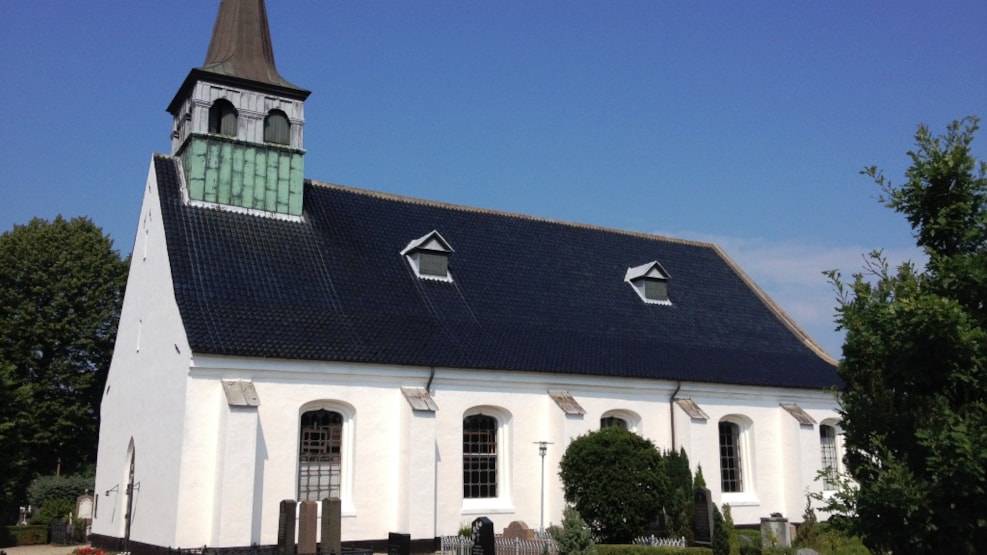 Store Magleby Church
Store Magleby Church is built on Amager's highest site - 8 meters above sea level. The first church on the site is presumably built in the 13th century, but the Dutch peasants, who were invited by Christian II in 1521, restored the church in 1611 to make it appear new. It tells a blackboard walled into the west wall of the sacristy. Therefore, the Store Magleby Church was able to celebrate its 400th anniversary in 2011.
In 1731 another extensive conversion and expansion took place, and the church got its present appearance, which is Dutch inspired.
The interior of the church underwent a major restoration in the 1850s. All fixtures were torn out and replaced by fixtures in the spirit of the time: new gothic and quirky woodwork. There have been no major changes or remodels since. However, in connection with the church's 400th birthday in 2011, the church received a new altarpiece painted by Thomas Kluge. The image is 3-winged and fits into the neo-Gothic frame.
A fun detail at the Store Magleby Church is the copper sphere between the spire and the wind wing, where documents have been included over the course of time to discuss important events in the history of the church building and parish. Thus, a very small historical archive stands high above the Store Magleby village.
If the church door is closed on weekdays, you can contact the church office or the cemetery staff during the daytime, who will open the church for visitors.
If the church is to be inspected at other times, it is recommended to make an advance appointment through the church office.