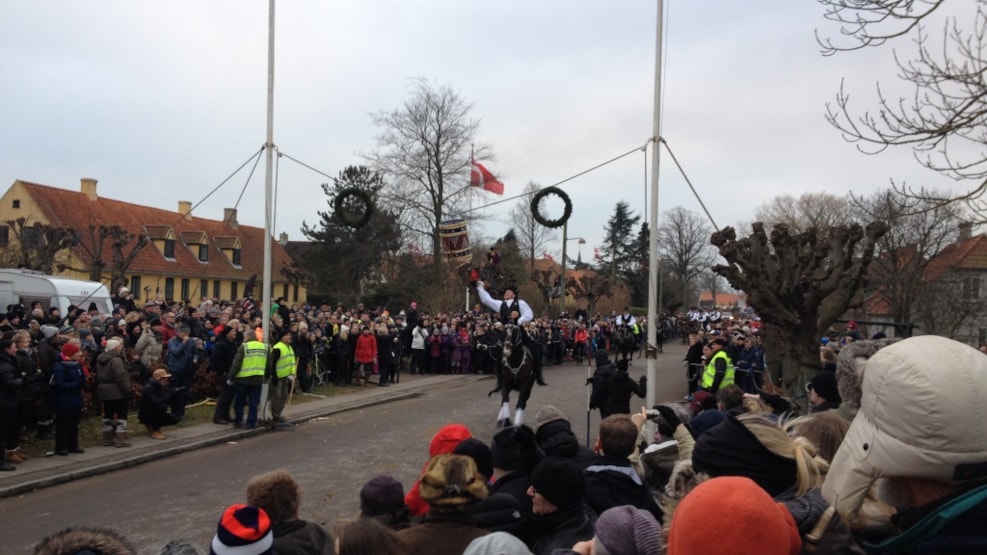 Shrovetide Feast at Amager Museum
Shrovetide Monday you can experience the traditional fast-paced ride on Hovedgaden in front of the Amager Museum.
I St. Magleby is a festive celebration a special celebration, with 20-30 of the city's men wearing high hat, white shirt and black embroidered vests. The horse is finely decorated for the occasion with blue, red and white ribbons and the harness is decorated with 'snekker'. The riders gather in the morning at the Citizens' Association, after which they ride around on visits with a waggon and a banner. Each place, the riders are offered a hot punch. The riders acknowledge with cheers with the wish that the host couple should do well in the future.
At 16 pm, the riders meet to the highlight of the day on Hovedgaden, where the knocking down of the barrel takes place. There is speed across the field when the riders must try to knock the barrel all the way down. When the last board is knocked down, this year's Barrel King is crowned with a wreath and cheers in the courtyard of the Amager Museum.
The café sells warm 'Æbleskiver' and hot punch with Amager Rum. The Amager Museum is open.
There is free admission for the museum.