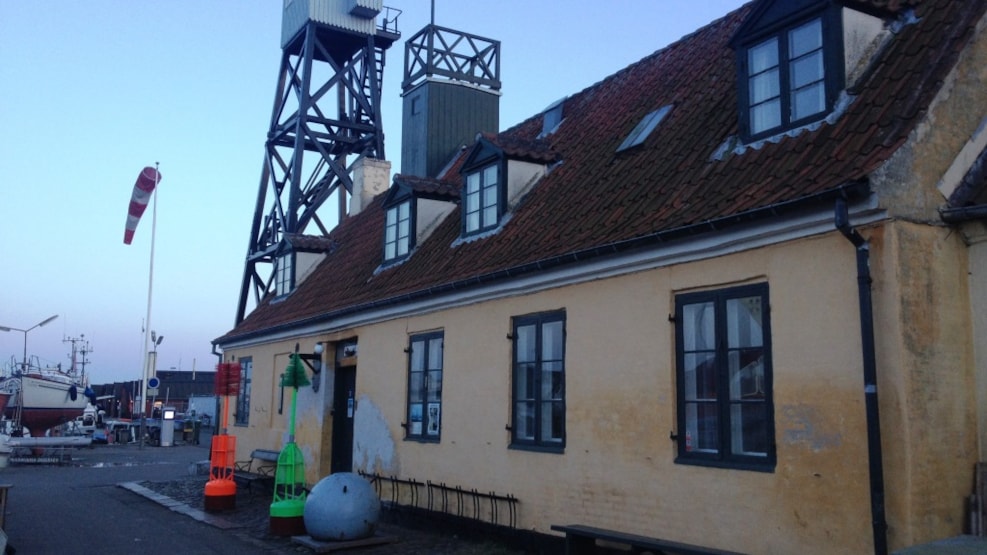 The Old Pilot Station
There has been a royal pilot service in Dragør since 1684 - in the 1820s it was decided to build a house on the harbor so that the pilots could keep watch in dry conditions.
The house was built next to the smithy and was provided with an arcade from which there was good view. Later, an actual lookout tower was built.
When the pilotage grew through the 1800s, the building was expanded to its current size. The original tower became the roof ridge look-out that is still seen today on the building.
It wasn't until 1912 that the tall Pilot Tower was built - it was built because Dragør Fortress, built in 1910, blocked the free view to the south.
The Pilot Station is the oldest building in Denmark of its kind. Both the house and the Pilot Tower were preserved as a historical monument in 1987. The house has served as the Danish Pilot Museum since 2011 and is an important cornerstone of Danish Pilot History and of Dragør's maritime heritage.