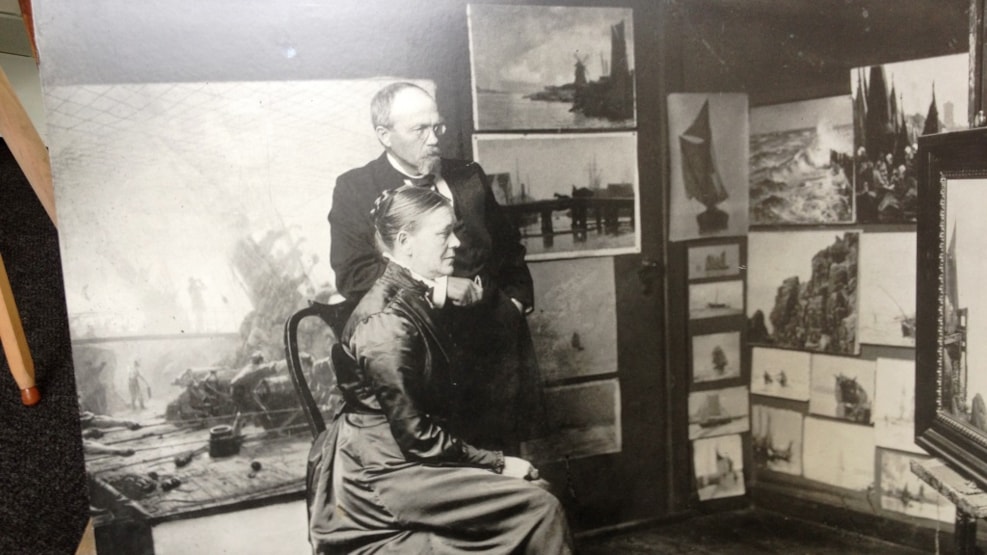 The Mølsted Atelier
Mølsted Atelier is perhaps Denmark's smallest art museum. It is established in the studio where marine painter Christian Mølsted (1860-1930) worked most of his life.
Christian Mølsted was born in Dragør and grew up, while the city developed into Denmark's third largest maritime city - he got his first teaching by a local self-taught ship artist and a pilot.
Mølsted was a graduate of the Academy of Fine Arts, specialized in marine painting - he was particularly inspired by his motives from shipping traffic in the busy waters of Drogden off Dragør.
At Mølsted Atelier you can see some of his works, both the well-known marine paintings and paintings with local content.
His main work, 'On board Niels Juel during the Battle of Helgoland on May 9, 1864' is in the Frederiksborg Museum's collection. At Mølsted Atelier it is in a version with a peculiar detail.
The Atelie is within walking distance to the Dragør Museum and the Danish Museum of Lodges.