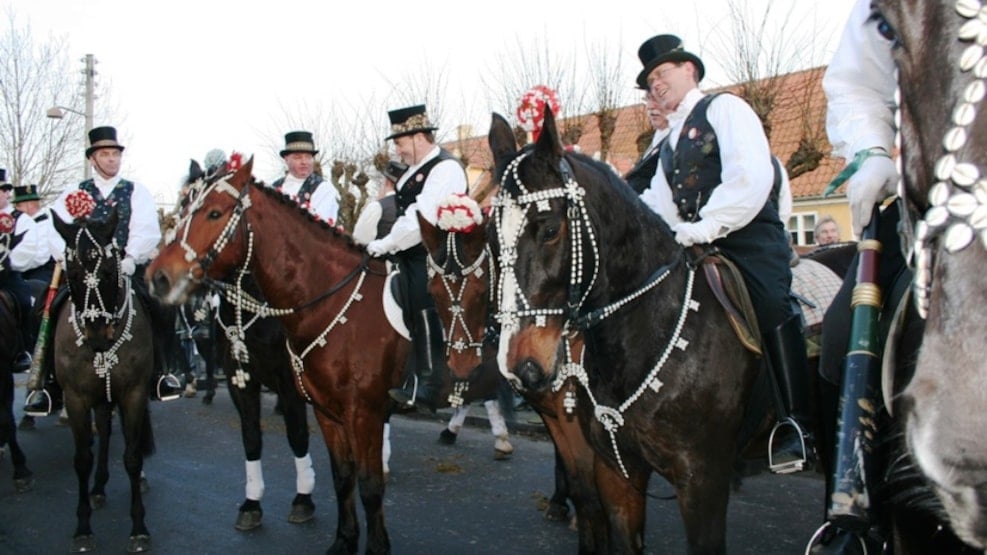 Knocking Down the Barrel on Horseback in Store Magleby
On Shrove Monday the Knocking Down the Barrel takes place on Main Street in Store Magleby, also at 4 pm. Amager Museum is open most of the day, serving rum punch and "æbleskiver", small, round hot cakes.
In Store Magleby there are only male riders, and the Barrel King is celebrated with the traditional toast and song in the courtyard at Amager Museum. Again, it can take anywhere from 20 minutes to an hour before the barrel is knocked down.
The Sunday before Shrovetide, Amager Museum is open so you can follow the preparations: decorating the barrel and maintaining the beautiful harness with seashells that the horses wear on both Shrove Sunday and Shrove Monday. There are also activities for children.