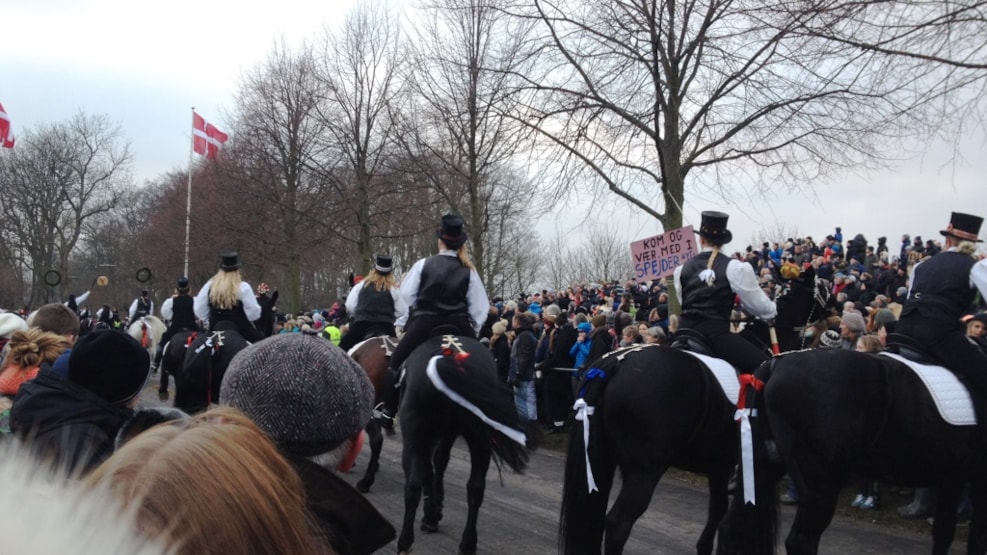 Knocking Down the Barrel on Horseback in Dragør
The riders gather in the morning, and with flags and a music band at the forefront they ride on a round of visits all day. Every place they visit, serves a warm rum punch for the procession that in return sings special cheers to honor their host. You are welcome to follow riders and horses around all or part of the route.
The culmination is the Knocking Down the Barrel
Shrove Sunday Procession ends at Blushøj in Dragør at 4 pm, where there are always many spectators. It is possible to buy rum punch.
When the last barrel stave is knocked down, the lucky man or woman will be awarded the title of Barrel King or Barrel Queen of the Year and will have a wreath placed around the winning horse's neck and a song along the way.
It is a good idea to get to the Knocking Down the Barrel on time - some years it only takes 20 minutes to knock the barrel down. Other years it takes almost an hour.