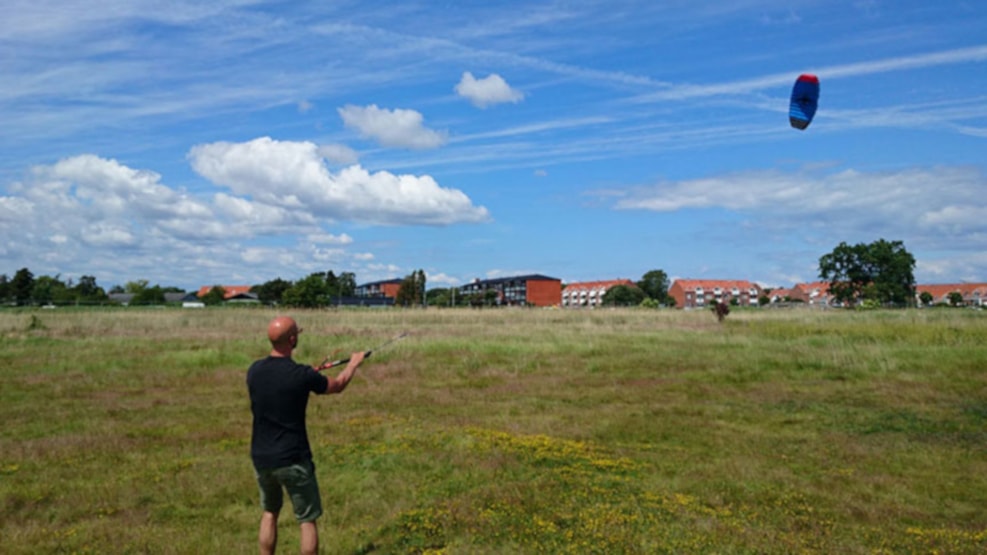 Kite Surfing
Are you adventurous and do you like a good thrill? Then this is the perfect course for you.
This introductory course lasts 3 hours, which is more than enough to give you a good idea of what kitesurfing is all about. We will introduce you to the basic knowledge and techniques in kitesurfing, such as safety, wind theory and kite flying. We start on the beach with the trainer kite to give you a really good impression of how a proper kite works. This usually lasts 30-45 minutes. We then gear up with our wetsuits, shoes, harness etc.

Now we're all set to hit the water where the real action starts. On the water you will learn to lauch and land your kite, as well as "body dragging" which is quite the experience. If you are a fast learner and you have mastered flying the kite, then we will let you try the board as well as a few advanced kite flying manoeuvres.
All of our instructors are certified, competent and enthusiastic about kitesurfing as well as teaching and making people happy.
Whether you're interested in trying kitesurfing to see if it is something for you or if you are just looking for an exciting experience, you would find this course to be nothing less than satisfying.
Most people who take this course get hooked!
This course requires no prior experience to participate.