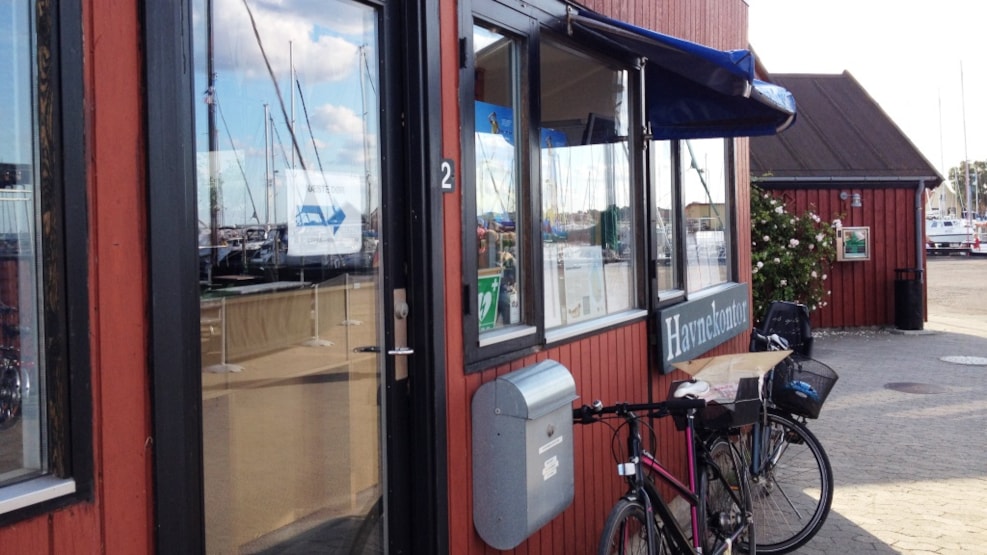 Harbor Office
The Ports Office can be found in the old port - here you can buy smart cards for the electricity stands and toilet buildings in the port office. Laundry cards are also available here.
The port fee is payable in the vending machine at the port office. The self-adhesive receipt you receive from the vending machine must be affixed to the rails on the boat for which the port fee is paid.
You will find toilet and bath facilities both in the new and old harbor. In the old harbor they are located immediately east of the harbor office and at the Dragør Sailing Club at Nordre Mole. In the new harbor you will find toilet and shower in the black building in the southwest corner of the harbor.
There is barbecue facilities both at Nordre Mole, in Madsens Krog (at the Dragør Kayak Club / Dragør Sailing Club) at the crab bridge and several places along the pier in the new harbor.
Other facilities: There is electricity and water on all bridges. Electricity is paid according to consumption. Diesel from stand on pontoon in the former ferry port. All current credit cards are accepted. Gasoline 500 m. Shipyard bedding (20 tons) tug, blacksmith and mechanic. Diving Assistance. A 2 ton electric crane.
As something new, you can rent bikes from the port office. It costs 100 kr. per day, deposit 500 kroner. Only against cash payment.