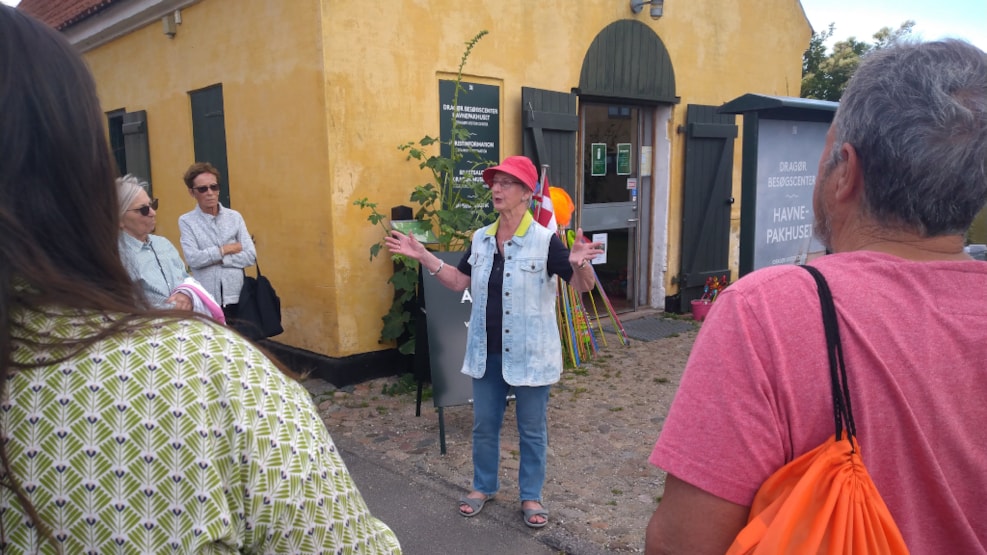 Guided Town Walks
Treat your family and friends, your company or your club to a Town Walk in Dragør Old Town and Harbor.
The skipper town of Dragør has a long, fantastic and dramatic history. Book a Dragør guide and have a very special experience, walking around the streets and alleys - there are tales everywhere.
With its narrow streets and low houses from the 18th and 19th centuries, Dragør town center is one of the best-preserved towns in Denmark.
On our walk around the old Dragør we look at architecture, turrets, street names, bleach houses, and all that is unique to Dragør - You decide time and place – enjoy a great tour.
Guided town walks to order
Contact Helle Bjorholm – hellebjorholm@stofanet.dk or +45 5099 4038
Or Contact Dragør Visitor Center. See information in box above.
Language
The tours can be conducted in Danish, German and English.