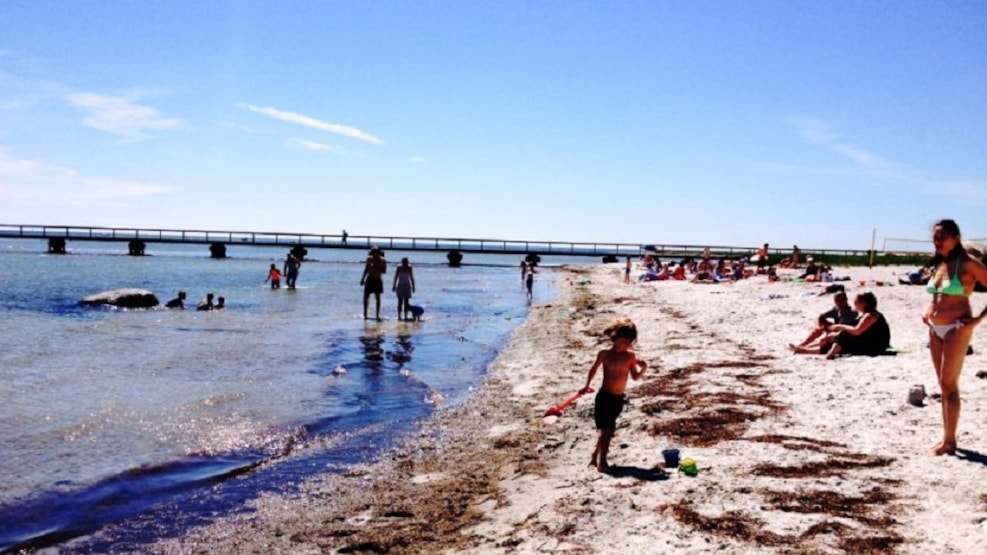 Grandma' Beach
When the summer weather turns out at its best and a beach trip calls, Dragør Søbad and The Grandmother's Beach provide great bathing conditions for young and old alike.
The Grandmother Beach is a very child-friendly beach with fine sand, where you have to go very far before it gets deep.
If you want to go into deeper water, you can jump in from the bathing bridge on the southern end of the fort.
There are beach volley nets on the beach and handicap platform.