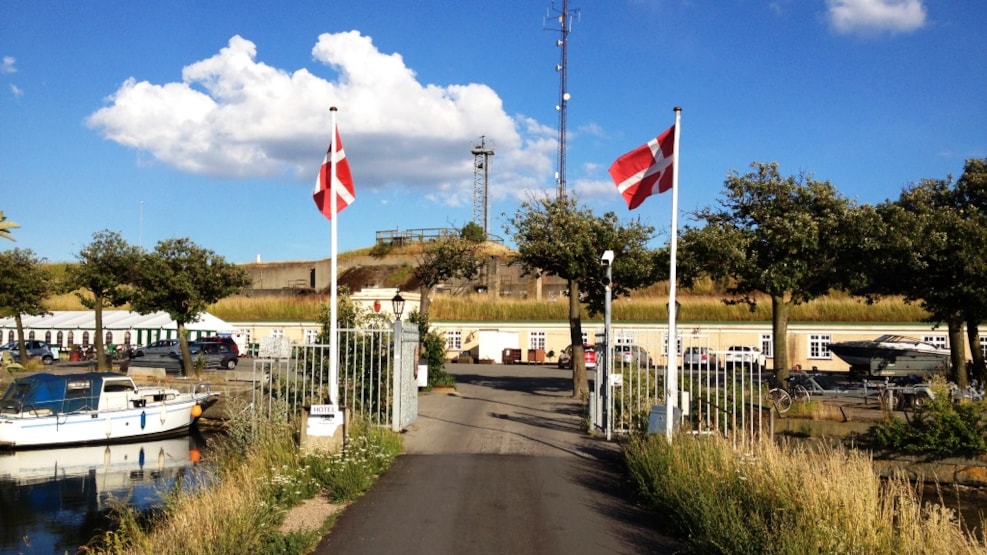 Dragør Fort
Dragør Fort was built 1910-1915 on an artificial island south of Dragør as part of the Copenhagen Sea Fortress. The fort is approx. 32,000 square feet, of which about 2,500 are built, partially cased. There was room for 380 people.
The fort was to prevent hostile landing on Amager and bombardment of Copenhagen as well as to protect mine barriers in the Drogden gutter.
The Germans used the fort as a shooting school during World War II, and in 1957 the Navy took over the fort as a naval station. From 1984 to 2001, Dragør Fort served as the Coastal Radar Station.
In 2001, the fort was purchased by a private restaurateur, and today it functions as a hotel and restaurant with team building facilities.
The fort is a private area with limited public access - it is not allowed to enjoy brought food and drink in the area.
The fort itself is surrounded by a wet tomb and a deck mole with boat seats.