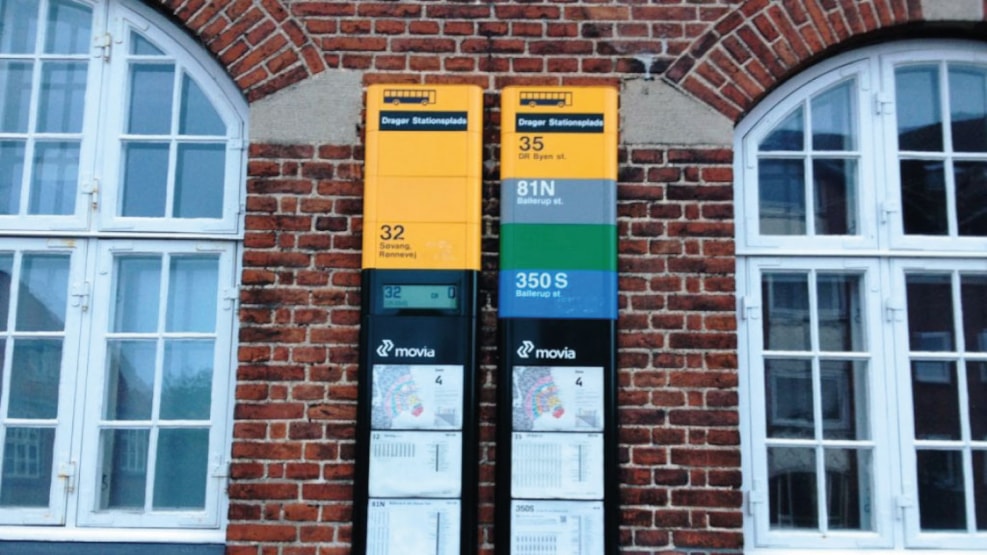 Bus and metro to Dragør
You have three options for getting by bus, train and metro to Dragør
1. Take the metro to Copenhagen Airport and take bus 35 from the Airport towards DR Byen Station / Dragør Stationsplats.
2. Take bus 250 S towards Dragør Stationsplats - to the north, line 250S connects to, among other things. The main train station, Nørrebro and Gladsaxe.
3. Take an Øresund train (ØR train) from eg. Copenhagen Central Station to either Tårnby Station or Copenhagen Airport. Take bus 250 S from Tårnby Station towards Dragør Station Station or bus 35 from Copenhagen Airport towards DR Byen Station / Dragør Station Station.
You can take a bicycle in the Øresund train and cycle from the airport to Dragør along the coast road with a view to both the airport and Øresund. It is approximately 6 km. From the train station, head east until you reach the roundabout. Take the coast road towards Dragør. Follow the road around the airport - the cycle path turns sharply to the left when you reach Dragør Municipality. Continue along Nordre Strandvej and you will hit Stationsvej. At the traffic light, turn left and you are in the Old Town.