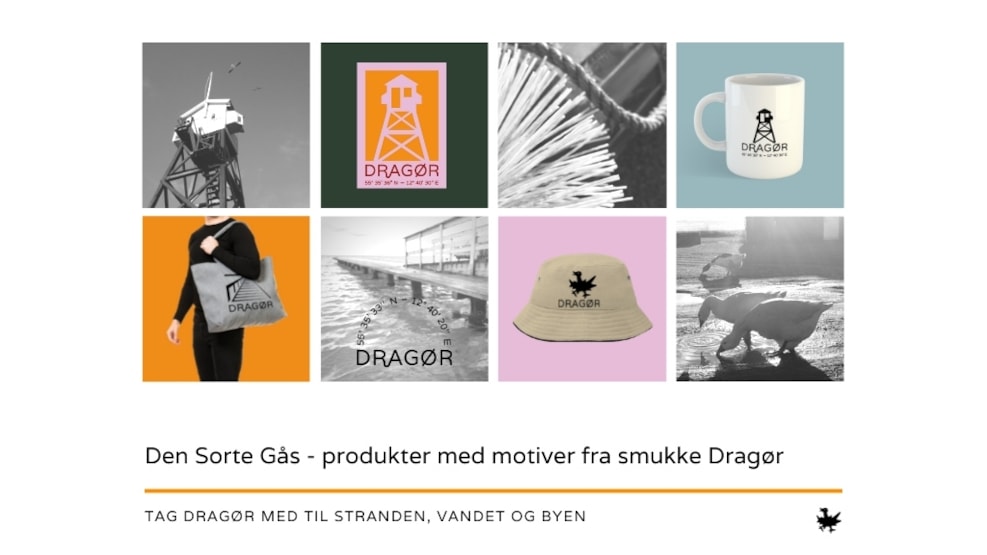 The Black Geese
Dragør local products
'The Black Goose' creates lovely products with motives from the village of Dragør.
Trying to capture the sense of beach holidays and village atmosphere. Gorgeous beach bags, Fishermans hats, Posters, and many more items portraying the local landmarks as the Pilot tower, our Sea bath and the local bird - the Goose.
Please find or products here; www.densortegaas.dk and at the Dragør Seaside Hotel.
The goose has been a household animal and the village 'mascot' for more than 30 years which is why we decided to let it influence our brand name. 'The Back Goose' supports local initiatives with focus on the village community and the nature that surrounds us.