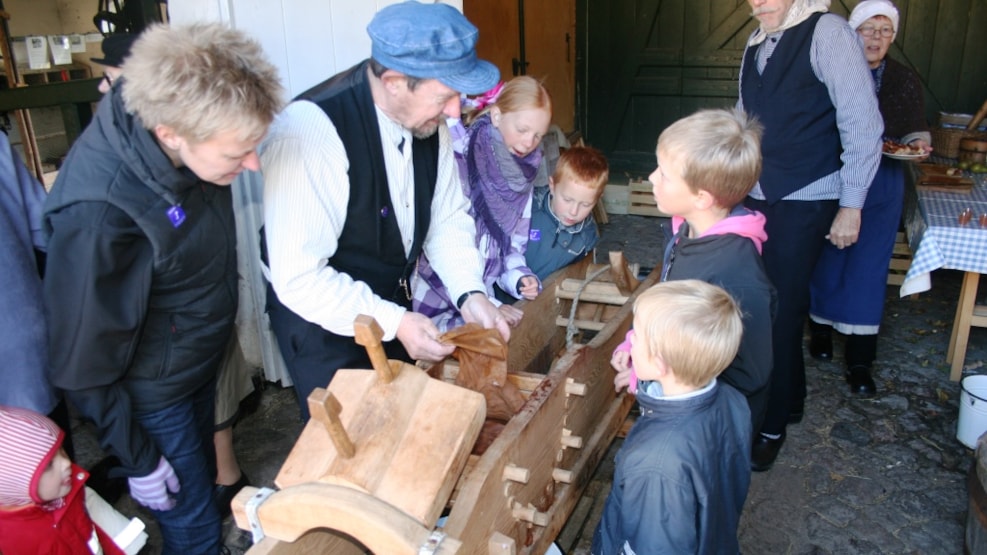 Autumn at The Amager Museum
There are poultry slaughtered, musty apples, old games played and read aloud at the Amager Museum during the autumn holidays.
Take a time trip during the autumn holidays on the two Amager Museum's farms. Here you can help the men in the farm mow apples and see how to slaughter and pick poultry.
In the summer kitchen you can get a hot cup of homemade soup, and in The Rose Garden there are old games.
There is also the opportunity to try different old board games in the main room, where there will also be reading old children's books.
There is a wide range of activities: slaughter of chickens or geese, guided tours, storytelling, pig feeding, sausage school, old games and milking competition. Activities vary from day to day, so check Museum Amager's calendar.
In addition, as always, the shop and cafe are open in the museum's Nordgård and in the exhibitions on the farms.
See the daily program on the Amager Museum's website. Link here on the site.